Garage Equipment & Automotive Equipment
Tackly Hardware & Machinery is a supplier and distributor of wide ranges of garage equipment and automotive equipment you need for your workshop or your car.
Our 3 main brands are Nichi, Sunjac and Honiko.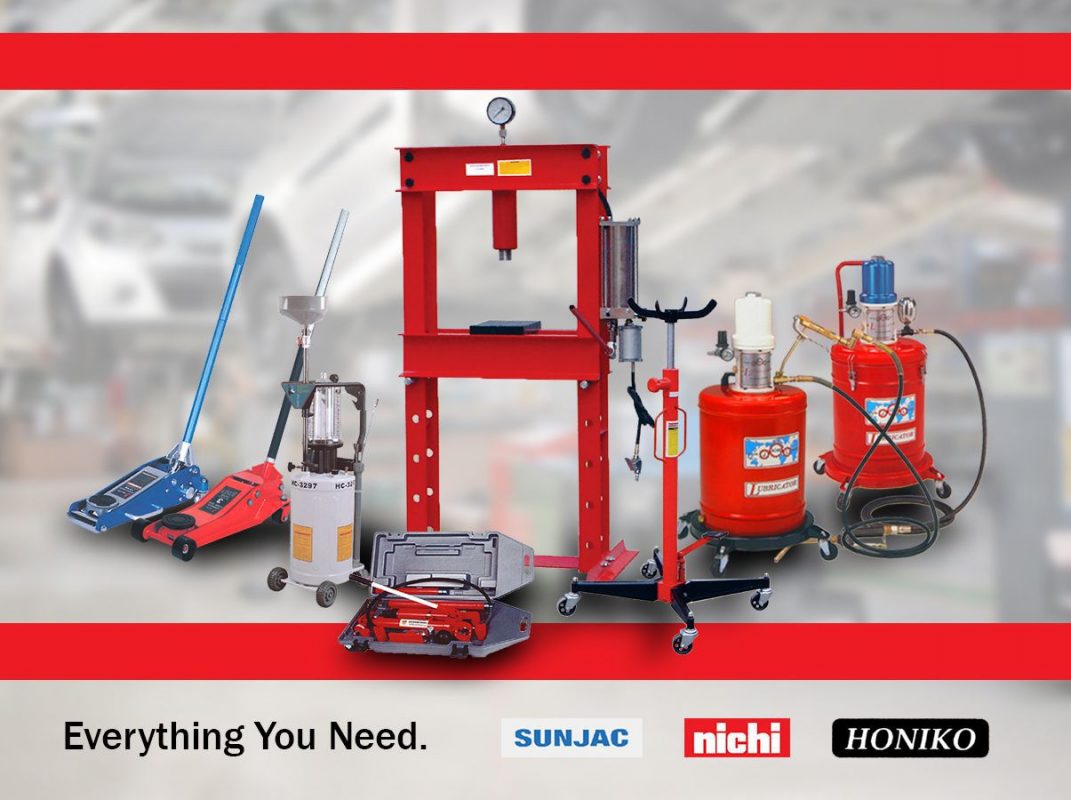 Honiko Garage Tools
Tackly is also a proud distributor of Honiko that produces high-quality oil pumps and grease pumps for your garage.
More Honiko Products
view catalogue
Nichi Automotive Equipment
Tackly also provides Nichi automotive garage equipment, including shop presses, portable power sets, car jacks, car lifts, vehicle engine supports, cross beam adaptors, shop cranes, engine stands, jack stands, creepers, motorcycle lift tables, part washers, gear pullers, 3 layer trolleys, 2 different pipe benders and 7 different types of automotive jacks.
More Nichi Products
view catalogue
Sunjac Garage Equipment
Under the brand of Sunjac, we have oil exchangers, wheel diameter measurers, tilting columns, oil drainers, exhaust pipe benders and 3 different types of automotive jacks for your garage needs.
More Sunjac Products
View catalogue
Other than garage tools, we also provide a wide variety of vehicle battery chargers by Helvi.
Contact us
Contact us about anything related to our company or services. We'll do our best to get back to you as soon as possible.